Doral's
Metal Roof Repair - FREE Inspection & Quote
Metal roofs are stable and sturdy roofs. But in some cases, you might feel the need to repair some trouble causing parts. There can be many reasons associated with it. Some people believe that they can repair the metal roof by themselves even if they don't have any knowledge in the field.
This is a wring practice, and it may lead to greater damage, which might get ignored at that time. If you feel the need for repair, you should definitely hire a good metal roof contractor who will understand the root cause of the issue and then provide a solution. Doral Metal Roofing Company works in a professional manner. Many issues regarding metal roofs are caused due to improper installation and carelessness of metal roof contractors. But this is not the case with us.
What are signs that reveal that your metal roof needs repair?
Punctures and tears – it's always advisable to limit the amount of weight that is put on your metal roof. The punctures and tears will develop when work is done on your home. It is a temporary issue, but you might feel the need to hire a metal roofing company to repair it. You should limit your metal roof access only to professionals having knowledge on how to move on the roofing materials without causing damage.
Loose seams – as the temperature changes, there is property of the metal to expand and contract. This factor can lead to the loosening of screws, which can cause separation of seams. This can further cause water leaks in the metal roofing system. This problem can be solved easily if loose screws are discovered on time.
Blow off – it occurs rarely. But people living in harsh climatic areas where they experience high winds are at greater risk. You should make sure that all the flashings are correctly attached. You should act promptly if you feel there are loose seams and gaps.
Corrosion and rust – there is an application of materials on the panels so that they are guarded against corrosion and rust. They may be not coated properly, or the topcoat has been damaged, which will lead to rusting.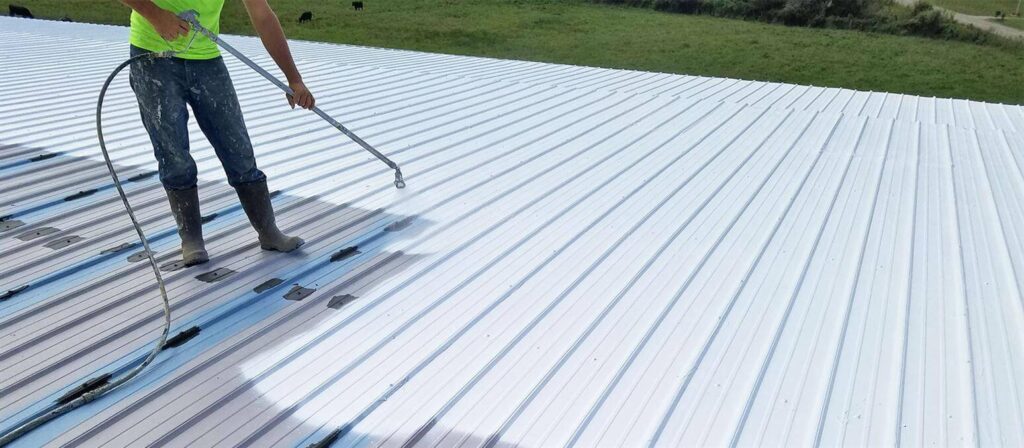 Why should you prefer Doral Metal Roofing Company for your metal roofing?
---
Doral Metal Roofing Company in your town of Doral, Florida is being worked in the field of metal roofing services for over a decade. We aspire to provide quality metal roofs that will last long. Our customers have trusted us for over the years and have chosen us for any service they needed.
Immense hard work and diligent efforts in providing the best class services have made us a reputed organization in town. We take pride in providing international level services in a small-town area. There are so many reasons for you to choose us –
If you want that all your metal roofing issues are solved in one place and at affordable prices, you should definitely reach out to Doral Metal Roofing Company. Here, we assure you of the quality of products used. We maintain strong relations with stakeholders so that there is no shortage of materials.
If metal roofing appears completely new to you, you can also book your free roof inspection with us. Our roofers will analyze your roof and provide an honest review of it. Our representative can conduct a meeting wherein all the details can be explained, and a budget can be set for your metal roofing.
Call us now and book your appointment with us!
Time to Replace Your Roof? We Can Help
---
Considering roofing replacement? When it comes to roofing projects, many homeowners rely on professionals to get the job done. At Doral Metal Roofing Company, our specialists stick to all the industry standards when installing metal roofing on both residential and commercial properties. Therefore, you can be sure of getting a sturdy roof on top of your house. As a result, you can get the best services from our company in the following fields;
What Locations do we Serve?
---
Doral Metal Roofing Company is a name you can trust and rely on. Our metal roofing services were limited in Doral, FL when we started. But with time our company has expanded and is now serving over ten locations within Florida.
It shows how reliable we are. Here are some places within Florida, where you can access our world-class metal roofing services: –