Doral's
Professional Metal Roofing Contractors
Hiring an expert for any structural project involving your home or building is quite essential. The same goes for your roofs. Whether you're seeking a contractor to repair, replace, or install a new metal roof, you need to choose the best. Metal roofing involves skills and hands-on experience if you expect the best results. We've seen people making mistakes while choosing a roofing contractor. However, if you're in Doral, we at Doral Metal Roofing Company can help.
We're a popular metal roofing brand in Florida, primarily serving the Doral, FL region. You can find all metal roofing services in one place with us.
What to look for while hiring a metal roofing contractor?
---
We care for you. It's the reason we've collected some common things you should notice before hiring a metal roofer in Doral. The below points are proven, and hope you get the required help to make an informed choice: –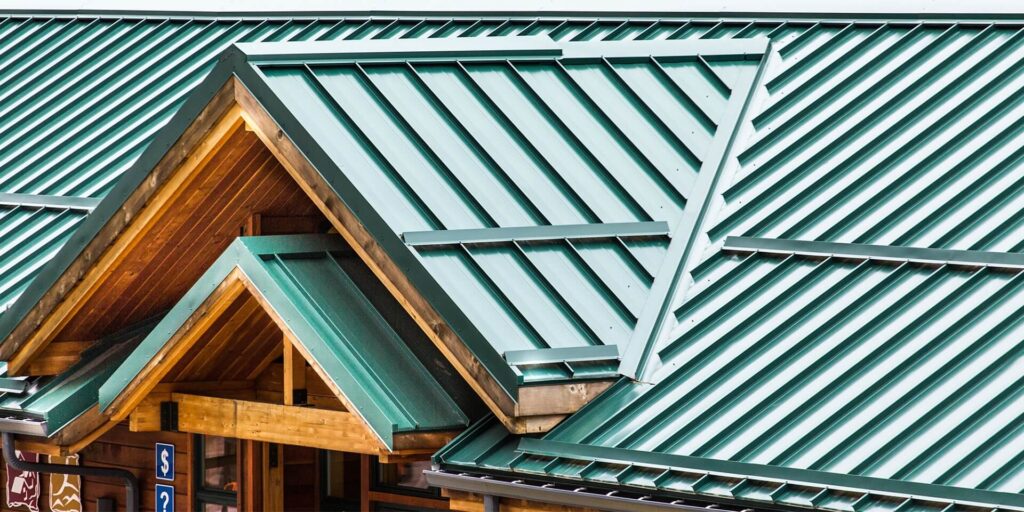 What services do we offer?
---
At Doral Metal Roofing Company, you'll find all the metal roofing services you want to enjoy. From metal roof repair, replacement, and re-roofing to installation, you can get it all done. You can find a good description of the services we offer: –
Metal Roof Repair/Replacement
Sometimes when the metal roof gets too old or there has been an exceptional storm, or due to lumber, the roof gets damaged. Whatever the case, maybe you should always go for immediate metal roof repairs. Or you may end up messing your entire metal roofing system.
If you sense something fishy about your roof, you can simply reach out to us at Doral Metal Roofing Company for the best experience. Our metal roofers are experts in handling complex metal roof repair projects. So, we're someone you can trust with your roof. We'll inspect your roof before proceeding any further. It helps us determine whether repairs will be enough or your building needs a new roof. So, call now, and let's help you with your roof.
Re-roofing (Retrofitting) Metal Roofs
If you're in need of a metal roof but don't want the hassle of pulling out the existing roof, retrofitting is what you need. It's a simple procedure where you can place a newly built metal roof over your existing roof without any uprooting.
However, certain conditions, the existing roof, and the building should fulfill before re-roofing can be done. Don't worry as our professionals will help you inspect your roof and confirm if re-roofing is possible. Commonly metal shingles can be easily installed over asphalt shingles if the roof's condition is quite good and can hold the new metal shingles.
Benefits of hiring a Doral Metal Roofing Company?
---
Doral metal Roofing Company is the name people here in Florida love. Our company has been in the metal roofing game for over a decade now. And, it has helped us not only become the best but people's favorite too. We offer cool benefits to the people who hire us. Here are some: –
Free Quotes & Roof Inspection: We believe more in helping people rather than earning money. It's the reason you can enjoy free quotes and metal roof inspection in no time. Call now for a roof inspection.
You can save money: You won't find our services too expensive. The rates are quite competitive, and we always ensure to keep them affordable too. So, you're going to get an amazing set of metal roofing services at very affordable prices.
Professional Service: We love our customers and want to deliver the best. It's the reason we've only appointed the best people here in town. So, you can expect a professional execution for whatever services you want to avail of.
It's time to reach out and change the roofing experience. You can enjoy not only the above benefits but so many more. Call now and get access to something amazing.
Time to Replace Your Roof? We Can Help
---
Considering roofing replacement? When it comes to roofing projects, many homeowners rely on professionals to get the job done. At Doral Metal Roofing Company, our specialists stick to all the industry standards when installing metal roofing on both residential and commercial properties. Therefore, you can be sure of getting a sturdy roof on top of your house. As a result, you can get the best services from our company in the following fields;
What Locations do we Serve?
---
Doral Metal Roofing Company is a name you can trust and rely on. Our metal roofing services were limited in Doral, FL when we started. But with time our company has expanded and is now serving over ten locations within Florida.
It shows how reliable we are. Here are some places within Florida, where you can access our world-class metal roofing services: –