Doral's
Top New Construction Metal Roofing Contractors
Construction of a new building is something that requires a lot of effort and careful investment of money. When you are about to construct a new building, it is required that you do a bit of research on your part so that you have some knowledge while you are talking or dealing with required people.
Metal roofing is preferred by all builders and architects these days as they provide some benefits which make your money spent worthwhile. Some common metal roofing benefits include –
Durable and strong
Increased life span
Fire resistant
Energy efficient
Cool roofs
Environment friendly
Cost-effective in the long run
Doral Metal Roofing Company in your town of Doral, Florida, offers great deals for new construction metal roofing.
What are the factors you must consider in the estimated cost of a new construction metal roof?
Early planning phase – when you are just planning to build a new construction at your site, you should keep your budget three to four times higher than asphalt shingles. It can sound quite expensive, but it is a fact that the initial cost may be high for metal roofs, but in the long run, metal roofs are an efficient and valuable asset. If you plan to sell your building after constructing it, your sale value will definitely be higher with metal roofs installed.
 Blueprint phase – it is the phase where the final plans are made, and a lot of changes occur in mindset. Even the slight change in metal roofing plans can lead to your new metal roof construction's increased final cost.
To get an accurate estimate, you need to know the exact number of squares for your roof. You can also search online about the resources that can help you calculate the total cost that will be incurred based on the blueprint.
Building phase – the above steps have provided you with a rough idea about the expenditure. This is the phase where the metal roof contractor can provide you an exact estimate of the cost. An appointment with the representative will give you the details, and you can select the products of your choice.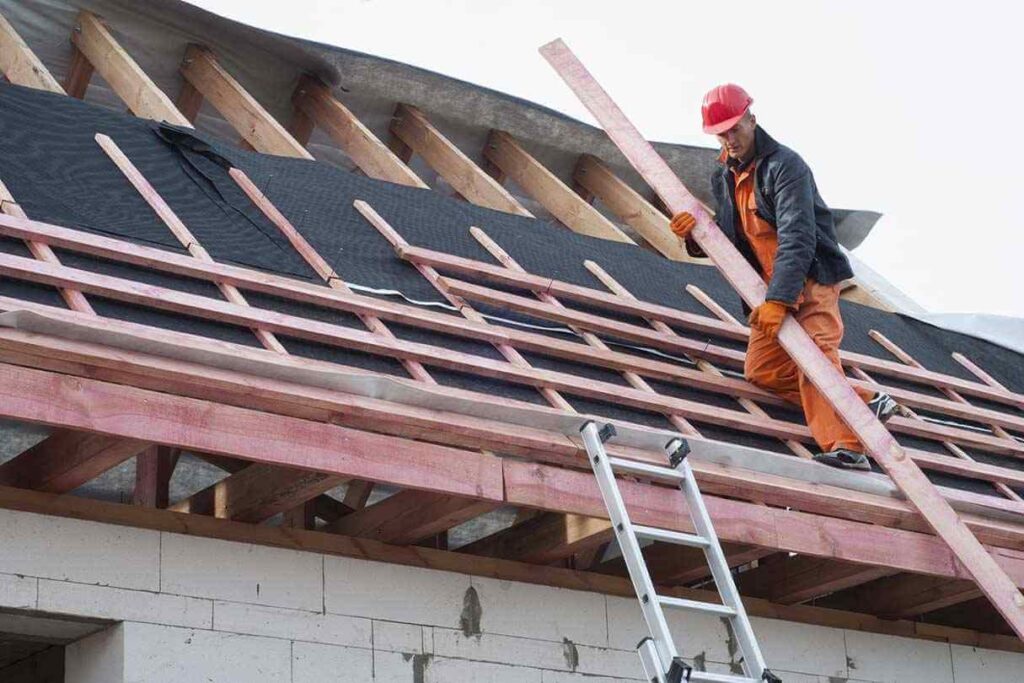 Why should you choose Doral Metal Roofing Company for metal roofing?
---
At Doral Metal Roofing Company, you get your roof installed by experienced and skilled roofers. Our metal roofing brand has been working in the field of metal roofing for over a decade. We have consistently provided high-quality material and services to all our customers for a long time.
Our customers are happy with our work and share great reviews. We are thrilled to serve in the town of Doral, Florida. There are some reasons for you to choose us –
It will be of great benefit for you to choose us for your new construction metal roofing services. We hope to provide you with a desirable type of roof and install roofs that are strong and resistant to all harsh conditions. We also provide free inspections and counseling sessions for you to choose the best type of material for your project. Such benefits are unavailable with all-metal roofers in town. So, call us now and avail of the amazing deals only at Doral Metal Roofing Company.
Time to Replace Your Roof? We Can Help
---
Considering roofing replacement? When it comes to roofing projects, many homeowners rely on professionals to get the job done. At Doral Metal Roofing Company, our specialists stick to all the industry standards when installing metal roofing on both residential and commercial properties. Therefore, you can be sure of getting a sturdy roof on top of your house. As a result, you can get the best services from our company in the following fields;
What Locations do we Serve?
---
Doral Metal Roofing Company is a name you can trust and rely on. Our metal roofing services were limited in Doral, FL when we started. But with time our company has expanded and is now serving over ten locations within Florida.
It shows how reliable we are. Here are some places within Florida, where you can access our world-class metal roofing services: –