Welcome to
Doral Metal Roofing Company
Roofing systems have quite been the topic of discussion for the past few years. Whenever someone builds a new house or building, it's the first thing that pops into everyone's mind. And it's quite hard to decide which roofing system is the best. However, with time, people have become smarter and are now making informed choices. Yes, we're talking about the metal roofs. The days are long gone when metal roofs were considered unreliable, noisy, expensive, and non-durable.
It has become the new roofing trend, especially in Florida. There have been numerous additions in the verities of metal roofing types to choose from in recent times. You can select something which matches and adds appeal to your building. If you're in Doral, FL, and want an amazing metal roof for your building, stay tuned and connect with the  Doral Metal Roofing Company. We're a roofer you can trust in your own town for affordable and world-class metal roofing services.
Why are metal roofs in trend in Florida?
---
Well, if you've heard so much about metal roofs but are not sure why people choose them, we'll help you know. Here are some reasons which make metal roofs more preferable: –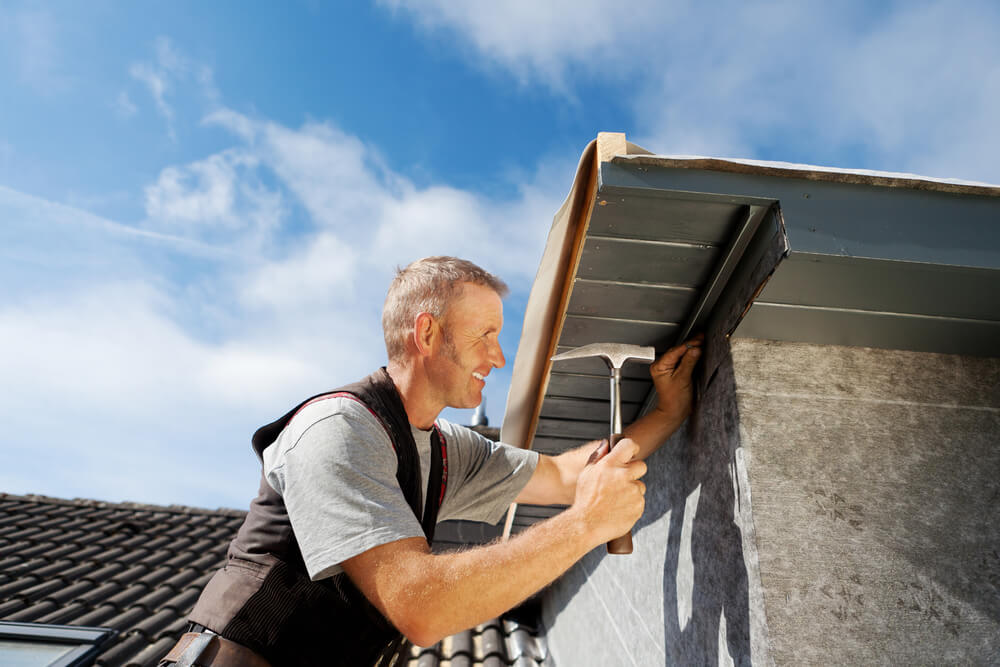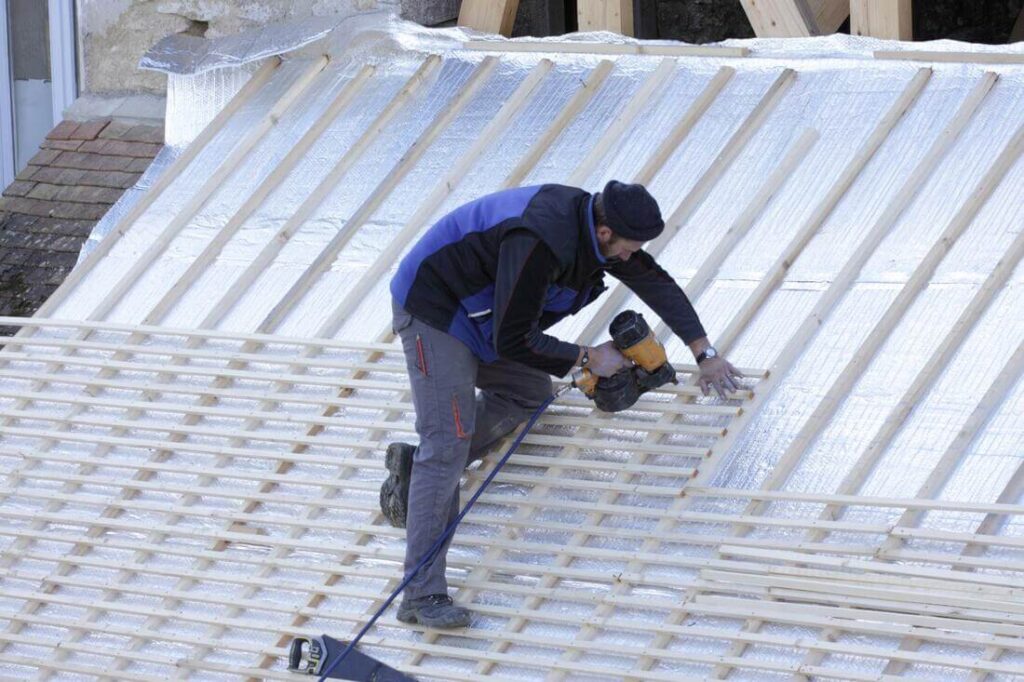 What services do we offer?
---
At Doral Metal Roofing Company, you can enjoy a cool range of metal roofing services. If you're here in Doral, you need not worry as we're here too. Here are some metal roofing services in detail for you to refer to: –
Free Roof Inspection
Well, when did you last got your roof examined? Is your roof showing some signs of damage, but you're not sure of what it is? Whatever the problem may be, Doral Metal Roofing has a solution at hand. When you're unsure about your roof's safety or condition, you can simply call our professionals and ask for a free roof inspection. Yes, it's free and accurate too. Professionals from our company will come to your building and will check your roof inch by inch for possible errors.
It's a great method or free service using which you can not only be sure of your roof's safety but can take action based on the inspection results. For example, if your roof needs repairs or inspection, experts will help you arrange repairs from our company. All in all, a free roof inspection is a great benefit if you look closely. If you're ready to experience the best, reach out now!
Where can you find our world-class Metal Roofing services in Florida?
---
Doral Metal Roofing company is available in over ten locations within Florida. This shows how good our metal roofing services are and how much people love us. It's the honesty and world-class quality, which has helped us expand our service region.
Here's where you can find and avail our metal roofing services: –
Why hiring a professional metal roofer important?
When it comes to home improvement or something which involves a big investment, you need to make sure that you choose the right person. It's because if you hire someone who's inexperienced or is not licensed or certified, it becomes like a lottery.
There's no guarantee that you'll win. And, if you lose, you're going to lose time, money, and patience as well. It's the reason why you should hire a professional metal roofer who's been there for quite a while. You can easily find a metal roofer here in Doral by following simple easy to follow steps: –
Make sure your metal roofer offers free quotes: - If your metal roofer is asking you to pay a high upfront fee, you better find someone else. You have to move down the list even when someone offers a price that is too low to be true. It's because good quality services, be it metal roofing or any other, come at a competitive yet affordable price. So, too low a price should alarm you.
Make sure the company is licensed and roofers are certified: You don't want to end up in unnecessary hassles, right? So, please check while looking for a metal roofer whether or not the company is licensed. You must also ask if the metal roofers are certified. If the company is licensed and certified, it means you're dealing with someone legit, and the chances of any fraud drop to negligible.
Make sure your metal roofer knows metal roofs inside out: If you're hiring someone for a skilled job, you need to ensure he's got the right skills. You can simply ask about the verities of metal roofs and installation procedures. If the metal roofer answers the questions, you know what to do; otherwise, you can let them go.
Do you know what the best part is? Doral Metal Roofing Company qualifies for all of the above conditions and is a perfect choice if you need metal roofing services worth remembering. Find below the benefits of hiring professionals from our company.
Benefits of hiring metal roofers from Doral Metal Roofing Company?
The difference between a high-quality product and a poorly made copy is easy to spot. If you need the expected metal roofing results, this is the right place. Here are some benefits for you once you hire us: –
You get free quotes and Roof inspection: Once you hire our professionals, you can get quotes or estimates free of charge. You can also ask for a free roof inspection if you're not sure about your roof's condition. The free roof inspection is performed by an inspection specialist who takes note of every minute detail. It helps us deal with the problems of your roof in a better manner. So, call now and book a free inspection now!
You get professional service: Not only is our company licensed metal roofers from our company are certified too. Also, we have the exposure you need for a professional and perfect metal roofing service. So, you can expect nothing but the best from our professionals.
You get all metal roofing services in one place: When you come to Doral Metal Roofing company, you need not go anywhere else. Our company is a complete metal roofing company with all the related services you'll ever need.
You can get services like metal roof repair, metal roof installation, replacement, and re-roofing all in one place. Moreover, you can choose from a variety of metal roofing types too. Here are some common types for you: –
Tapered Panels Metal Roof

Corrugated Metal Roof

Metal Shingle Roof

Metal Tile Roof

Stone-coated Steel Roof

Standing Seam Roof  
You get a warranty with our services:  If you purchase services from our company, you'll get a free warranty along with it. You can claim the warranty whenever something unexpected happens to your metal roof. Please call now for terms and conditions regarding the warranty.
You get services at affordable prices: Now, our company is a well-established brand not only in Doral but in all of Florida. It's because of the quality services and affordable prices. Our metal roofing company was started with an aim to help people get easy access to metal roofing services at affordable prices.
If you need all the above benefits and want a metal roofer to rely on, kindly get in touch and ask for free quotes now!
Time to Replace Your Roof? We Can Help
---
Considering roofing replacement? When it comes to roofing projects, many homeowners rely on professionals to get the job done. At Doral Metal Roofing Company, our specialists stick to all the industry standards when installing metal roofing on both residential and commercial properties. Therefore, you can be sure of getting a sturdy roof on top of your house. As a result, you can get the best services from our company in the following fields;
What Locations do we Serve?
---
Doral Metal Roofing Company is a name you can trust and rely on. Our metal roofing services were limited in Doral, FL when we started. But with time our company has expanded and is now serving over ten locations within Florida.
It shows how reliable we are. Here are some places within Florida, where you can access our world-class metal roofing services: –