Call Us For a FREE
QUOTE & FAST Roof Inspection Today!
When you're living in Florida, you need to have a roofing system that protects you from rains, storms, hail, and strong winds effectively. You also need to keep a check on the condition of your roof. If you have a metal roofing system, you may not have to repair it frequently, but you must inspect it regularly.
If you're in Doral and are doubtful about your metal roofing system, you can contact the Doral Metal Roofing Company. We're a full-service company dealing with metal roofing services of all sorts. You can reach out to us and ask for a metal roof inspection from our professionals.
It's the most effective way to be sure that your roof stays intact when the next storm season arrives. And, in case something is wrong, it can be fixed while there's still time. Well, if you're thinking of what a metal roof inspection will cost, don't worry. It's because roof inspection is absolutely free.
Yes, you heard, right. The reason for offering free inspection is to help people here in Florida to enjoy a safe living environment within their house.
Here are some other services you can find at Doral Metal Roofing Company: –
Re-roofing (Retrofitting) Metal Roofs
If you need a metal roof for your house, try considering re-roofing. It's the process wherein a new metal roof is placed over your current roof. There are some conditions in which your present roof must suffice before re-roofing could be done.
It's a preferable choice of roofing for people who have a present roof in good condition but need something new and reliable. As there is no need to pull your present roof, this method is cost-effective too. If you have a roofing system made of asphalt shingles, you can re-roof it using a metal shingle roof. If you're interested, call our experts and let's help you inspect your roof.
Standing Seam Metal Roof
If you have seen those vertical patterns over the rooftops of many buildings and love it, you may be talking about standing seam, metal roof. It has a unique pattern that makes it look clean and comes with hidden fasteners. If you want to know more, reach out to us now!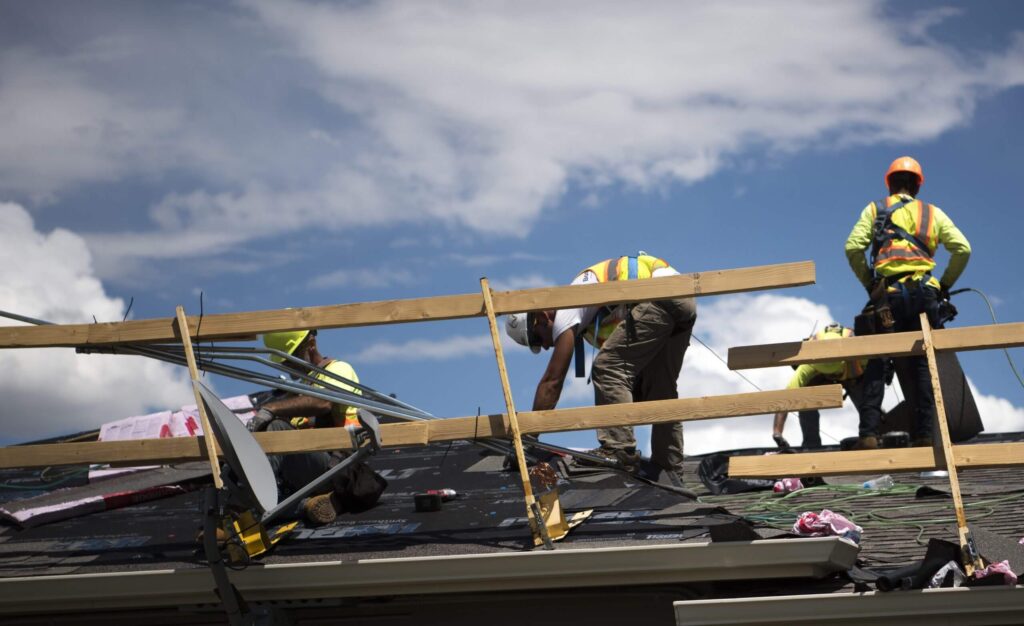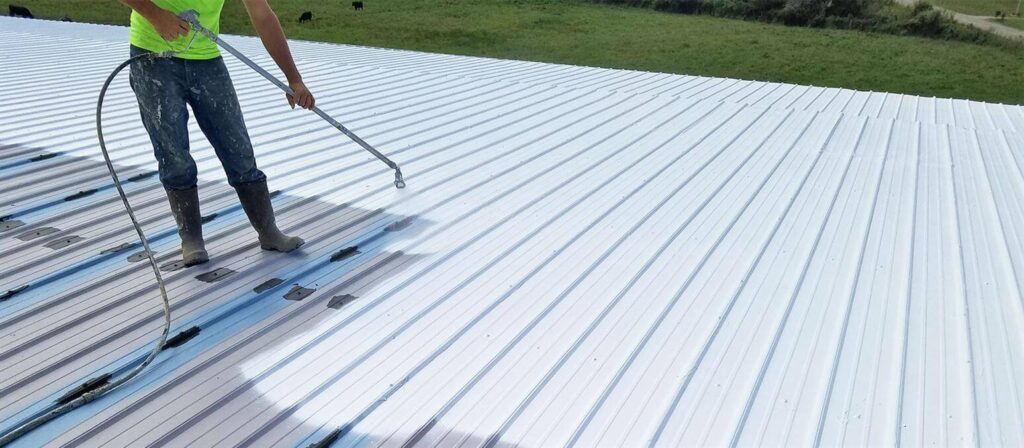 Why choose us?
---
There are so many reasons why people not only in Doral but Florida loves our metal roofing services. Our company has been there for the last ten years. It has helped us gather the experience, skills, and exposure you need for a perfect metal roofing service.
Here are the benefits of choosing us: –
You get metal roofing services at affordable prices: Don't worry if you have priced in mind. You'll find pretty competitive prices with us. The aim is to become rich and help more people with metal roofing services, which are worth remembering and affordable.
You get free quotes, roof inspection, and warranty: Yes, we do offer free quotes and estimates to people here in Doral. It's because we think you deserve that. You can get your hands-on warranty with every service you purchase from our company.
There are some more benefits you can enjoy once you hire our metal roofers. So, call now, and let's get started.
Time to Replace Your Roof? We Can Help
---
Considering roofing replacement? When it comes to roofing projects, many homeowners rely on professionals to get the job done. At Doral Metal Roofing Company, our specialists stick to all the industry standards when installing metal roofing on both residential and commercial properties. Therefore, you can be sure of getting a sturdy roof on top of your house. As a result, you can get the best services from our company in the following fields;
What Locations do we Serve?
---
Doral Metal Roofing Company is a name you can trust and rely on. Our metal roofing services were limited in Doral, FL when we started. But with time our company has expanded and is now serving over ten locations within Florida.
It shows how reliable we are. Here are some places within Florida, where you can access our world-class metal roofing services: –