Doral's
Standing Seam Metal Roof Installation Team
For a long period, the main roofing material that ruled was asphalt shingle. With time came advancement. Advancement brought a change in the use of material for roofing. Materials with a long shelf life are preferred as they prove to be cost-effective. A few years ago, standing seam metal roofs were just a figment of imagination for homeowners. Most of the metal roof was limited to a commercial building or built high-class architect driven homes.
But now the scenario has changed. The public's realization to install something that will stay for a long time has made metal roofing quite in and trendy. If you are living in Doral, Florida, and are looking for a metal roofing company that can install your metal roof by guiding you in the right direction, Doral Metal Roofing Company is the name to contact.
We provide excellent and superior metal roofing services at reasonable prices. Standing seam metal roofs are quite popular and effective for all kinds of roofs. They serve the purpose of protection very well.
What does a stand seam metal roof mean?
---
Standing seam metal roofing is the type of roofing wherein the seams are raised above the roof's level. They have characters of the raised seam and hidden fasteners that make the chances of roof leaks to be minimum. The standing seam metal panels are constructed with high grade and thicker steel. A minimum of 26 – gauge G -90 galvanized steel is preferred for standing seam metal panel construction.
For residential applications, 24- gauge or 22 – gauge steel is also appropriate. To prevent the panels' oil canning, a mid-panel stiffing technique is employed by metal sheet fabricators, suppliers, and manufacturers for a 16 inch or wider metal panel.  Standing seam metal panels are generally painted with a high-end Kynar 500 paint finish.
What are two types of standing seam metal roofing systems?
---
Field locked – the standing seam metal panels require a special crimping tool to crimp the seams during the installation process. It means that the seals are mechanically locked with each other.
 Snap lock – in this method, the seams are locked together by simply snapping of seams together. It is a bit costlier than a field lock.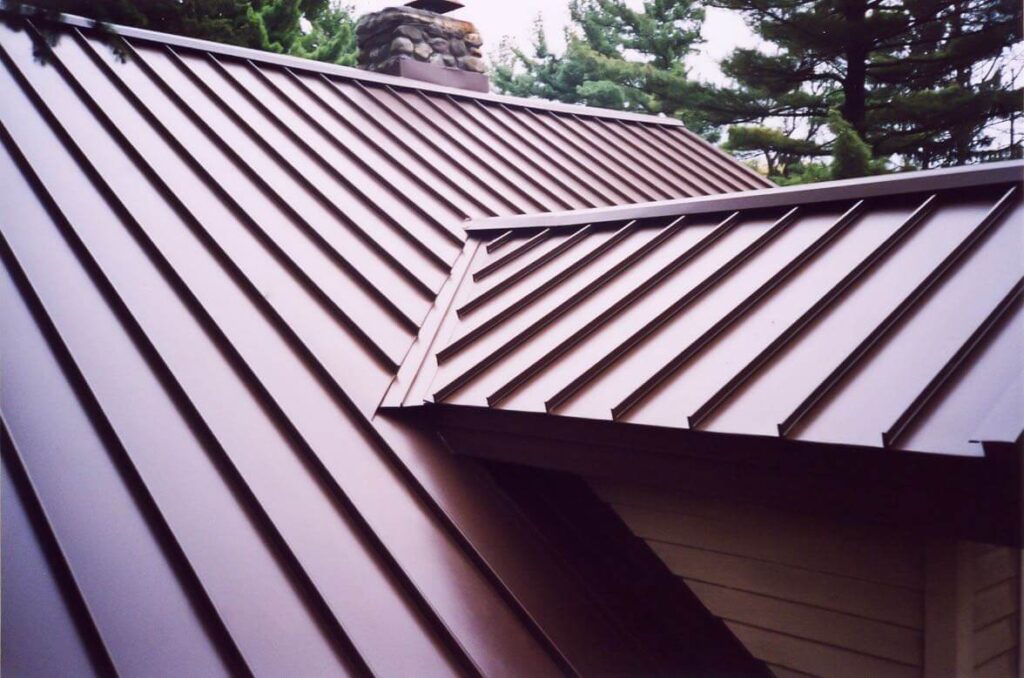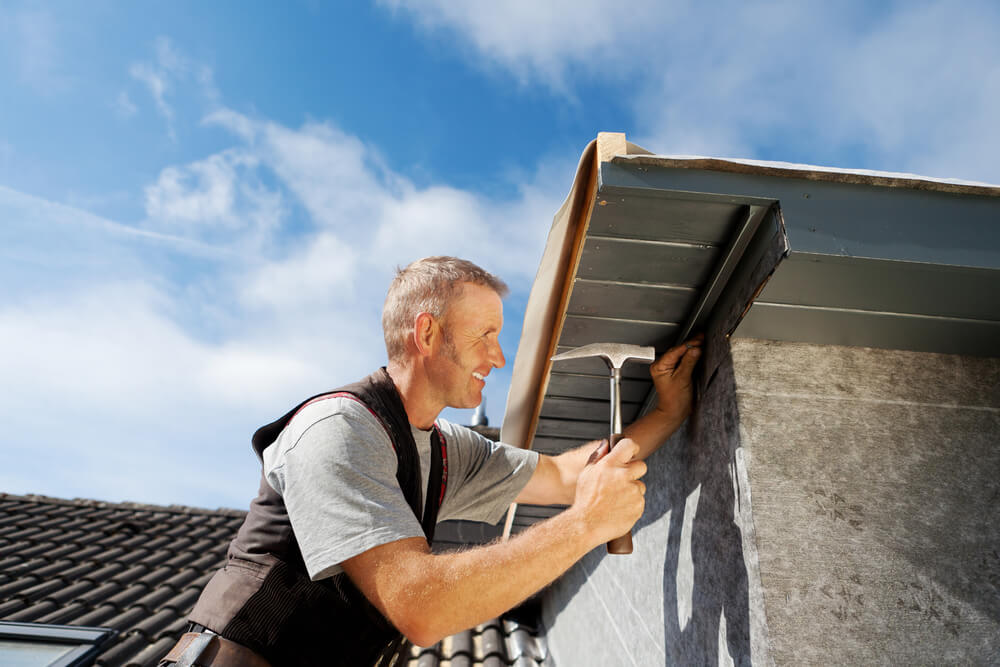 Why is Doral Metal Roofing Company the perfect choice for your roofing project?
---
At Doral Metal Roofing Company, your roof will be handled and installed by skilled and educated roofers. We have cost-effective schemes and methods for our customers. Our company is licensed and insured. We have maintained pretty good relations with all the stakeholders to have no shortage of high-quality material for the roofing project. Our work speaks for us. People always appraise all the projects undertaken by us. So, we're the ones you can trust with your metal roofing project. You can get free quotes and free roof inspection in no time. If you want to attain all the benefits of a metal roof combined with our company's benefits, all you have to do is call us and grab the offers now!!
What are the elements of standing seam metal roofs?
---
Seam fasteners – the height of seam fasteners can range from 0.2 to 1.5 inches. The fasteners are concealed, so a smooth ridge is seen.
Preformed or site formed shingles – pre-formed panels are created in an off-site factory. Site formed panels are created from rolls of metal from mobile panel forming machines.
Compositions of panels

 – the width of panels tend to run from 12 to 19 inches. Panels are usually made either of galvalume coated steel or aluminum.
What are the advantages of using standing seam metal roofs?
Long-lasting – the metal roofs, if installed correctly, can live up to 50 years. So, it's something you can invest your money in.
Durability – the metal roofs are highly durable. They are resistant to high-velocity winds and hail storms. They are not damaged by algal or mildew growth, hail, rain, or even strong winds.
Fewer seams are used- from top to the bottom of the roof, the metal panels are running rampant. There are no horizontal seams, and in total, also there are fewer seams.
High seams – a weak point in any roofing system is seams, which can be a major entry source of moisture in your roof. in standing seams, this issue is solved effectively as seams are raised above the roof deck.
Sleek roofs – the standing seam metal roofs are the perfect design for obtaining contemporary or country-style houses. They give your roof a modern flair by giving a smooth look.
Multiple colors – the standing seam metal panels come in a fine and decent array of colors. There are also so many design options to choose from and give your roof a unique and aesthetic look.
Whether –tightness – the concealed fasteners provide huge benefits to the roof. The screws do not penetrate the panel. All the possible entry points are thus removed as the panels are smooth and not perforated. Longer sheets that have less panel overlap can be effectively used. Standing seam metal roofs are so well designed that they allow movement of panels for contraction and expansion.
The change in temperature does not hinder the thermal movement. With this quality, the sheet length can be exceeded greater than forty feet. The ones with exposed panels do not provide this benefit as the multiple screws will not allow that to happen.
Fire resistance – a roof is your first line of defense against any harsh natural condition. Metal roofs can be installed in areas prone to wildfire as metal roofs have been classified as class A in protecting against fires. They will be an excellent source of protection from fire that arises outside the building.
Energy-efficiency – the standing seam metal panels are energy efficient as they are totally (100%) recyclable. Most of them are constructed from recycled material. Using recycled products is a huge step in saving the environment and our energy resources.  They are also good reflectors of sun heatwaves; thereby, they keep your roof cool and help you reduce the cost spent on air conditioners. The utility bills will also reduce considerably.
Time to Replace Your Roof? We Can Help
---
Considering roofing replacement? When it comes to roofing projects, many homeowners rely on professionals to get the job done. At Doral Metal Roofing Company, our specialists stick to all the industry standards when installing metal roofing on both residential and commercial properties. Therefore, you can be sure of getting a sturdy roof on top of your house. As a result, you can get the best services from our company in the following fields;
What Locations do we Serve?
---
Doral Metal Roofing Company is a name you can trust and rely on. Our metal roofing services were limited in Doral, FL when we started. But with time our company has expanded and is now serving over ten locations within Florida.
It shows how reliable we are. Here are some places within Florida, where you can access our world-class metal roofing services: –